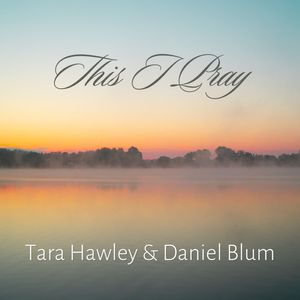 Tara's latest single "This I Pray" is a brand-new, original song duet with baritone Daniel Blum. 
This elegantly inspiring song with lyrics by Allan Licht and music by Alan Vaytsman & Alan Licht was recorded, produced, and arranged by Pete Tokar/Allan Licht/Tara Hawley, ABL Records ©2023. Recorded at Pete Tokar Studios with piano and orchestrations by Pete Tokar.
As always, the single is available to purchase for your personal collection or to stream on all major digital platforms. You can visit this page for direct links. When you listen, please take a minute to "like," "follow," "favorite," and add this song to your streaming playlists. And we hope you'll share it with others who may be inspired by it as well!
Feel free to tag or mention @tarahawleymusic whenever you share on social media.
Thank you for showing your love, support, and encouragement!
---
Visit this link for a shareable page of this news announcement from our latest email and join Tara's email list below to receive new music notifications in your inbox!