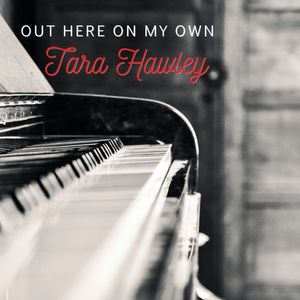 It's time for a cover tune! Listen to Tara's version of "Out Here On My Own," written by Lesley Gore & Michael Gore; recorded & produced by Allan Licht & Pete Tokar for ABL Records ©2023. This song is a beautiful expression for those who have felt unseen or alone, paving their way in the world.
Tara: "It's such a relatable message to each of us in some way or another, for me especially as an artist and one who has walked the road of chronic illness. That's what makes songs like this one so moving: they find the humanity in all of us."
The single is available to purchase or stream on all major digital platforms. Visit this page for some quick links to Tara's artist pages on some of the most popular platforms. Or search for the song on your favorite digital music service.
Thanks again in advance for the shares, "likes," "favorites," and playlist adds!  We couldn't do it without you!
(Tag Tara on social media: @tarahawleymusic)
Stay tuned!  More music coming soon!
---
Visit this link for a shareable page of this news announcement from our latest email and join Tara's email list below to receive new music notifications in your inbox!